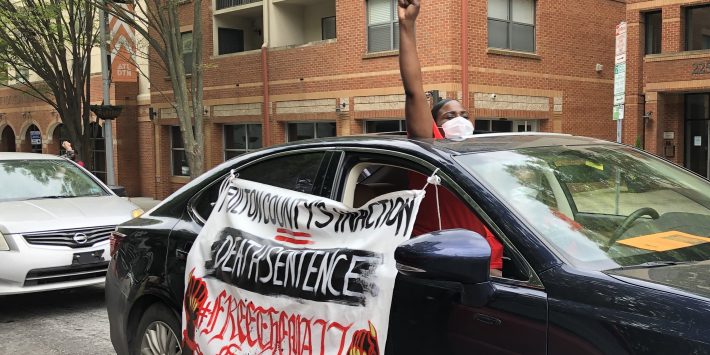 The Fulton County District Attorney told WABE he's working on getting at least 300 jail inmates released with ankle bracelets. Public health experts and advocates for incarcerated people have been urging such measures as both Fulton County inmates and jail employees have tested positive for COVID-19.
Fulton County District Attorney Paul Howard says a group of 47 Fulton County Jail inmates were released Monday. They'll be followed by another group of about 50 people on Thursday.
"As we see how the release patterns emerge – whether or not the jail is able to do this smoothly – then hopefully we'll increase the numbers until we get to 300," said Howard, adding that they may continue recommending further releases.
For full Story:
https /www.wabe.org/fulton-county-jail-staggering-release-of-300-inmates-as-protestors-raise-alarm/
Categories: None